Here's What A Few Guests Had To Say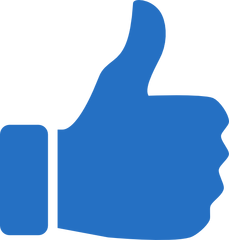 A Magic Place
Our stay at Las Breezes was pure magic. The house was even better then we could quess from the Pictures. Situated high it gave us a constant breeze to avoid mosquitos and giving a magic view of the sea. Only minutes walk to one of the very best beaches in Exuma. At the beach we were almost alone and there were nice things to do at the beach which the Borrows had provided. We took 2 boattrips with Peter and the boat gave good shade, was comfortable and Peter is the perfect guide. Don't miss out on the boattrip it was our best days on the iland! A short walk away was a grocery-shop and the liquor store which was perfect.
If you are only 2 in your party Peter has a house right on the beach as well.
Peter and his family gave us the best vacation ever. They are super. Quick responses on our questions, always helpful and eager to help us when ever we needed it!
Peter M
-

Stockholm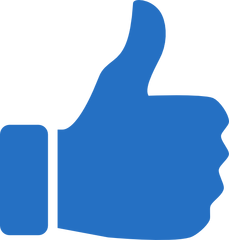 A Little Piece of Paradise
Our group of 6 loved our stay at Las Breezes. The house provides an awesome view and there really was a steady sea breeze most of the time, as we sat on the back porch enjoying our morning coffee while the men cooked breakfast. The kitchen had everything we needed and was perfect for preparing afternoon beverages and appetizers or cooking up a meal for our group. The beds were comfy, and the bedroom air conditioners cooled the entire house with the help of the fans. We washed a load of clothes and enjoyed hanging them on the line to dry.
It was an easy drive to our beach, and it was very nice and private. We saw lots of fish and sea turtles under the pier and along the coral stone cliffs that border the sandy beach. We took the tandem kayak out a few times, and it was easy to handle in the gentle waves. With Smitty's right down the hill, it was easy to pick up the juice and rum we needed to make the native's Goombay Smash to enjoy for the day on our beach. Our stay-at-home day ended with grilled steaks from Prime Meats, just a mile down the Queen's Highway.
Peter and Rita took care of all our needs. Rita greeted us upon our arrival with a tour of the sparkling clean house, and Peter welcomed us later in the day. Since Peter owns Exuma Cays Adventures, we booked a harbor tour with him for the next day. It was the highlight of our trip! He showed us all the best snorkel spots and beaches, and we knew exactly where to go on the day we rented our own boat. We also did the Exuma Cays tour with Peter, Rita and their son, Carmelo later in the week, hitting all the touristy spots you can't miss on a trip to the Exumas.
When we return to Great Exuma, we wouldn't think of staying anywhere else. The reviews can't do justice to the experience we had in our own little piece of paradise. Hope you enjoy the redneck golf we left behind! If you're smart, you'll challenge Carmelo to a game, but be prepared to lose!
Karon
-

Fort Alabama, USA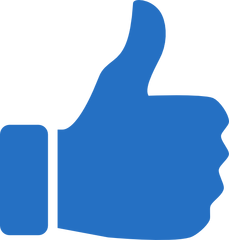 The House is Beautiful and Spacious
We just spent 10 days at Las Breezes and we couldn't recommend it more highly. The house has everything you would need for a fantastic stay. The views are spectacular. There is plenty of room. The decor is an eclectic mix of different styles which makes for a homey and comfortable stay. We spent almost every day swimming at the house's beach with the Green Turtles that live at the end of the dock. Peter and Rita could not have been more accommodating or nice. Peter also does boat excursions and we had a highly enjoyable time with him checking out the many beautiful cays and beaches that the Exumas have to offer. Feeding iguanas, swimming with the pigs and rays, and visiting absolutely stunning sand bars. If you are looking for a combination of relaxed atmosphere, gorgeous beaches, and highly enjoyable excursions, Las Breezes is the place for you. You won't be disappointed.
Robert
-

Toronto, Canada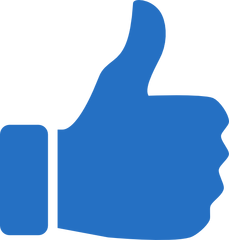 Stunning Views
A great house in a stunning location. Every view from every room is breathtaking. House is very well equipped and very clean. Peter and his wife were very accommodating and made sure we had everything we needed. They even were able to arrange a private chef to cook for a birthday party during our stay. We will definitely be back!
William
-

South Carolina, USA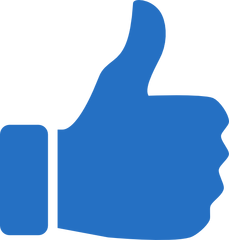 Spectacular setting, cool breezes
Our party of 6 stayed with Peter at Las Breezes and enjoyed the most amazing holiday experience we could have imagined. The house is set at the top of a small peninsular offering wonderful 360 degree sea views with cool breezes drifting through. A superb beach is literally 2mins walk where Peter has some sun loungers and kayaks etc. I won't spoil the surprise however snorkelling off the beach is truly memorable. Peter is the perfect host; never intrusive but always available to help and great company over a rum or a beer or both. His house is very large, very clean with every amenity you could wish for. The air conditioning is very effective and we were extremely comfortable throughout our stay. The ambience here (and in Exuma) is relaxed, chilled and a bit bohemian which was perfect for us. The location could not be better and if you visit Las Breezes you will realise that you have everything you need logistics wise within a 10min drive. The best mini market and off-licence is short stroll from the house and most of the restaurants you will want to visit are very close.
I have to say that Exuma was an extraordinary island to visit. Within 2 weeks we had met many wonderful characters from the island, seen some spectacular nature (tiger shark, lemon sharks, nurse sharks, dolphins, rays, turtles, barracudas, iguana's, pigs and i could go on) had wonderful nights out, days on the beach, days in the boat (be sure to ask Peter to take you on a Cays trip with Pat), and good food. The island feels friendly and safe. A car is essential to explore.
In the waters near George town, there is an area call Crab Cay and we agreed that our holiday had been like stepping onto the set of James Bond, Dr No in the 1960's. I understand the island gets very busy during the winter but our summer trip was truly blissful. Peter - see you soon I hope!
Adam
-

South Carolina, USA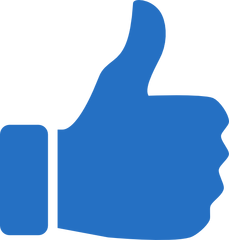 Lovely trip
Loved Las Breezes. A very roomy comfortable casual house with great breezes and ocean views. Great cooking kitchen and large cable tv. Walk to a lovely white sand beach in a huge swim able bay.
Peter has a safe and large motor boat and he takes you on daily snorkeling or fishing adventures.
Ashley and Vincent Andrews
Ashley
-

Toronto, Canada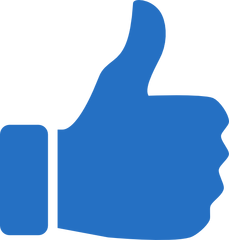 An Amazing Vacation
Peter was an amazing host. Peter showed us around the house and gave us helpful tips and advice. He was very responsive and accommodating when we had questions. We used his excursion company and it was the best experience we had! He also set up transportation to and from the airport and anywhere else we wanted to explore on the island.
The house was in the perfect location and accommodated the 9 of us easily. This house had beautiful views from every angle! From the second floor you can even see Stocking Island and watch the sunrise! It was located right next to the grocery store which made it easy for us to cook the whole week. Only a 3-5 minute walk to a private beach with sea turtles! Many areas to snorkel around so bring snorkel gear with flippers! Peter even helped us with rental stand up paddle boards we had delivered and showed the company where to put it on the beach for us so we didn't have to carry them ourselves. Everything in the description was very accurate. When we return to Exuma we will definitely be staying at Peters house again and using his excursion company!
Liz
-

Toronto, Canada