Here's What A Few Guests Had To Say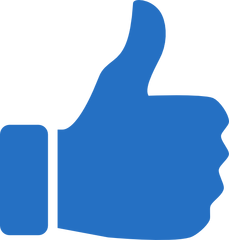 Perfect Honeymoon
This place is a gem! The pictures do not do it justice. It is literally oceanfront! The cottage is quaint and has a subtle charm. We stayed here for our honeymoon and it was our dream vacation. Watching the sunrise every morning was breathtaking and we kayaked every night at sunset. You have pretty much your own private beach. When the tide is low the beach gets a lot bigger. The sand is a powder white and the water is warm and bright blue. We saw turtles every day. There were also beach dogs that would come say hello, they were pretty friendly.
Peter was very nice and very informative. He told us the places to go for fun and good food. He was extremely responsive and helpful. The internet was down because of a storm but he got it fixed rather quickly. He also called and checked on us also which was very hospitable. We cooked breakfast every day and went out for lunch and dinner. We also barbecued and everything we need was already there. It was like a home away from home. There are a lot of fun place to eat nearby. You must go to Shirley's at the fish fry!
There were only a couple of things we did not like. There are people that may come and try to access the private beach to see the turtles. We didn't mind that. But we were a little bother by a crew that came to do a swimsuit photoshoot. They were there for quite a while and were getting nude. We just left and by the time we came back they were gone. Also, some of the furniture could be upgraded, particularly the couch. Nevertheless, we had an amazing time!
We will be back one day!
Genene
-

USA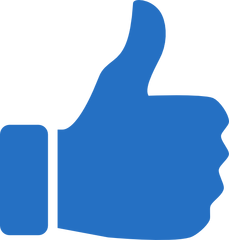 Amazing location
Thank you so much to Peter for being such an amazing host. The Sunset Cottage is perfect. It is literally on the water. During high tide the waves will occasionally spray up onto the edge of the balcony, it is a great experience. Peter provides all of the necessary items, bottled water, dish soap, bath and beach towels, fresh bed linens, paper towels. There's even a small igloo cooler to pack picnic lunches for the beach. It is such a luxury to have the washer and dryer on site. Bring tide pods with you to do laundry. Smitty's grocery and liquor store has everything you need and is only 1/2 mile up the driveway. We did rent a car. Highly suggest this as you will want to explore the island. The jeep was a bit pricey ($140/day vs $60 for a small car) but we enjoyed the experience of driving it around the island. Some of the roads and driveways are extremely bumpy.
There are several spots close for good food and entertainment. Splash Bar at the Hideway Resort has good pizza, the Fish Fry is a series of individual operated beach shacks that offer a variety of food from Shirley's table top dining to BBQ on the grill at several spots. All was delicious. Stop by the Caribbean Flavour bar and have a drink with Marcus. Georgetown is a short drive in and has a larger market with a better variety of fresh fruits and veggies. Blu is a nice bar/ restaurant overlooking the marina. And Elvis's taxi leaves from the government dock to Stocking Island and Chat N Chill.
The Sunset Cottage has several sweet dogs that stop by regularly to ask for handouts. It was fun to watch them playing and wrestling with each other on the beach. The big black pup is nicknamed Homeless. He is particularly affectionate and very well trained. He will swim with you in the bay and even ride on the paddle board if you let him. The cottage has two paddle boards, a single kayak and a double kayak. The water in the bay is the most amazing turquoise blue and has sea turtles that will pop their heads up occasionally. Just a short paddle out is a separate private beach that is a slice of paradise and only accessible by the water.
We had such an amazing experience here that we hope to be able to return soon to do it again. When we do, we will happily return to Sunset Cottage to pick up where we left off.
Don't miss the Exuma Cay Adventure tour with Peter!
Brian
-

Florida, USA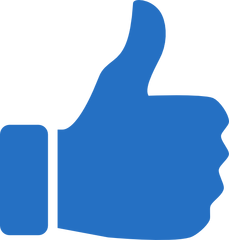 Wonderful Vacation!!!!
This one bedroom cottage was a home in paradise! Peter is a wonderful man and made sure my vacation and stay was great. Being able to walk out to the Ocean and see turtles a lot was amazing. The sunsets were breath taking. I definitely will be back to stay at this property and will be telling all my friends and family about it. Thanks again Peter!
Darren
-

London, UK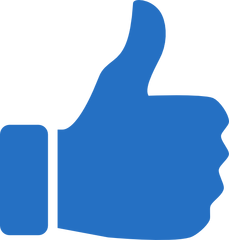 You'll need to pinch yourself daily
My husband and I stayed at the Sunset Cottage for a week and I literally had to pinch myself to make sure I wasn't dreaming. Located on Hooper's Bay, the water is so blue and so clear. The cottage is perfect for a couple. Had everything you needed for cooking meals, just had to run down the road to Smitty's to get food! There were towels available as well as a washer and dryer. Also provided was a kayak which was amazing to go out into the bay with. Sea turtles swim by all day, everyday and are so fun to watch! Peter was always available when we had questions, and was there to greet us on our first day. He helped us find somewhere to eat since we had arrived on a Sunday. We felt incredibly safe and comfortable the whole time we were there. Thank you Peter for sharing this beautiful cottage with us and we look forward to coming back again!
Emily
-

USA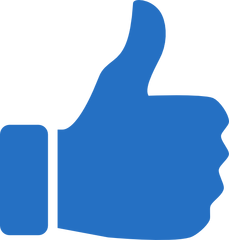 Beautiful Beach Vacation
The location was amazing, we enjoyed our own private beach and the water was beautiful! There were paddle boards, kayaks and bikes available for our use. Peter took us on a fantastic island tour of the Exumas, it was the best tour I have ever done! Peter and Rita were great hosts and we would be happy to return..
Jennifer
-

USA